Gastroenterologist in Tucson, AZ
Dr. Miguel A. Arenas is board certified in Gastroenterology and Internal Medicine. Please see below to learn more about his specialty, medical education, and professional affiliations.
Miguel A. Arenas, MD
Miguel A. Arenas, MD, Gastroenterologist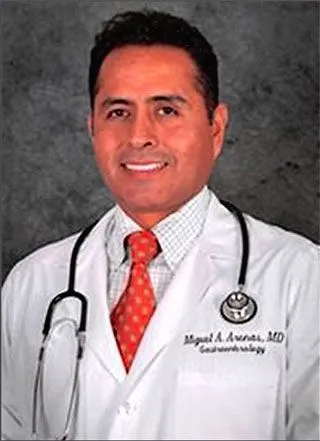 Dr. Arenas is the founding member of MGSC. He is native from Peru. Dr Arenas received his medical degree from the
San Agustin National University
in Arequipa, Peru. Graduating with honors, he went on to pursue his medical training in the United States. After medical school he completed his internship and residency in Internal Medicine at the
THMEP-University of Arizona
program. Wanting to further specialize, he then completed a fellowship in Gastroenterology at the
University of Arizona
in 2007. He is board certified in Internal Medicine and Gastroenterology. He is married to a Tucson native Katie Belk-Arenas and they have two children. In his spare time, Dr Arenas enjoys playing the guitar and mandolin, fishing and other outdoor sports. He is active in community events and his son's schools.
Dr. Arenas performs Endoscopic Ultrasounds (EUS) which allows him obtain images and information about the digestive tract and the surrounding tissue and organs, including the lungs.
Currently accepting new patients
Principal specialty: Gastroenterology
Secondary specialty: Internal Medicine
Residency: 2001-2004
Fellowship: 2007-2007
Academic appointments: clinical instructor THMEP-UA program
Board certification: Internal medicine 2004, Gastroenterology 2008
In practice since 2007

Affiliations:
American College of Gastroenterology
American Society of Gastrointestinal Endoscopy
American College of Physicians
American Medical Association
Honors Patient's Choice Award 2008
Languages available: Spanish
---
Cindy Chang, Nurse Practitioner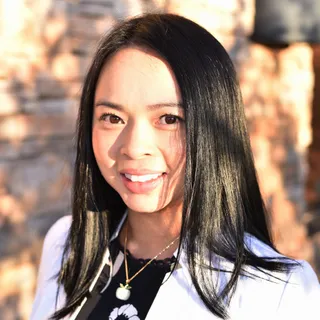 Cindy is a native of Tucson, Az. She attended the University of Arizona earning a degree in Molecular and Cellular Biology (BS). She has degrees in Nursing from Pima College (LPN & ADN), Northern Arizona University (BSN), and The University of Phoenix (MSN). She graduated Summa Cum Laude "with highest distinction" in her programs.
As a member of Southern Arizona Advanced Practice Nurse- Nurse Practitioner Society, she is passionate about practicing evidence-based medicine with a belief that health is a state of physical, mental, and social well-being. Prior to Mesquite Gastroenterology, she worked in the hospital setting and physical rehabilitation facilities.
In her free time she enjoys cooking, gardening, furniture restoration, and spending time outdoors with her Husband and young Sons.
---